Bologna Missione Clima
The path to climate neutrality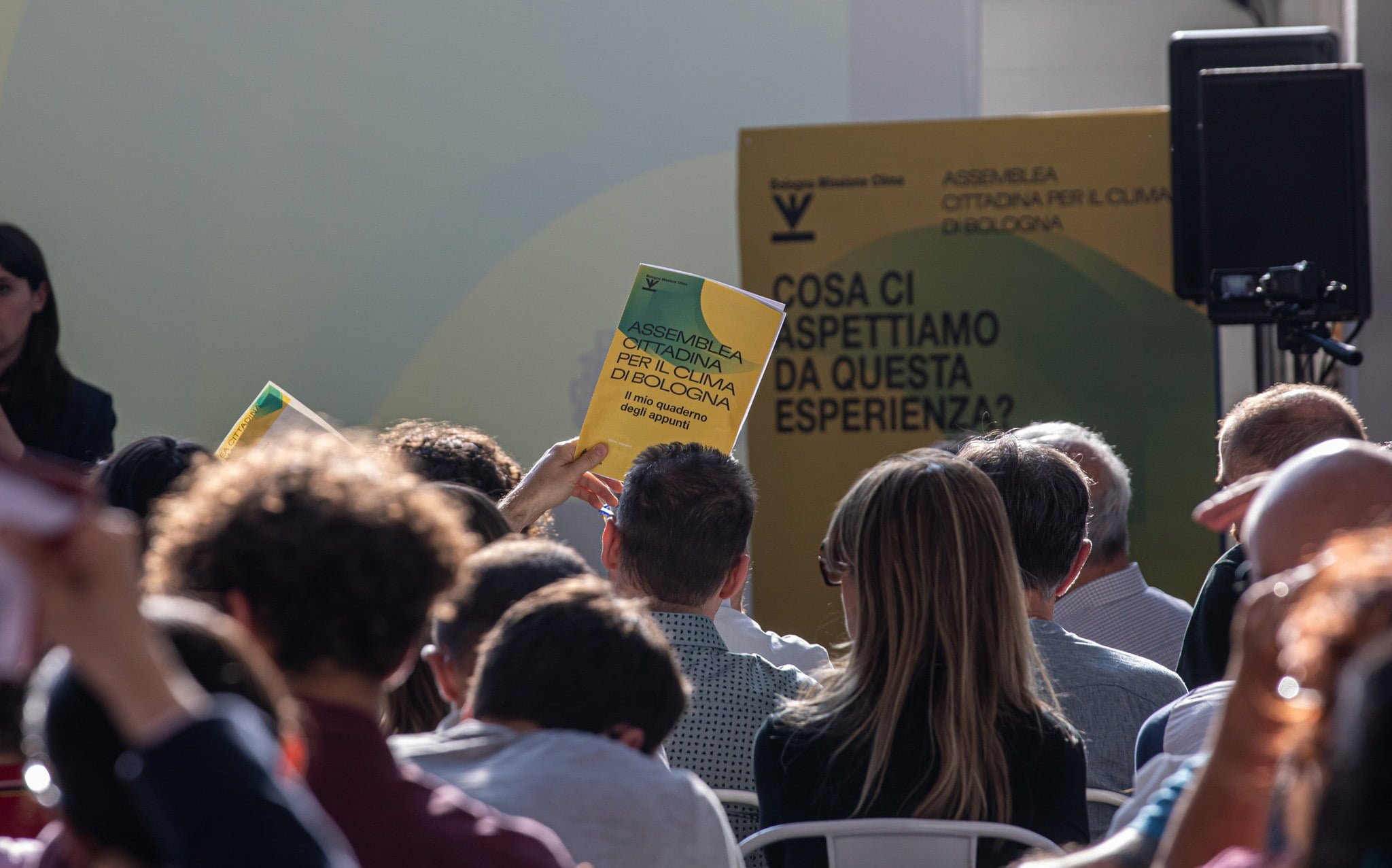 The municipality of Bologna has initiated a series of projects aimed at charting a path for the city's social, urban, and productive development in the years to come.
The first of these projects is Bologna Missione Clima, which aims to achieve climate neutrality in Bologna by 2030 through a plan of shared actions and investments involving both industrial stakeholders and citizens. We have developed the brand identity to transfer the ambition of the project and its core values.
brand strategy: from
GRAPHIC DESIGN: gaetano Sferrazza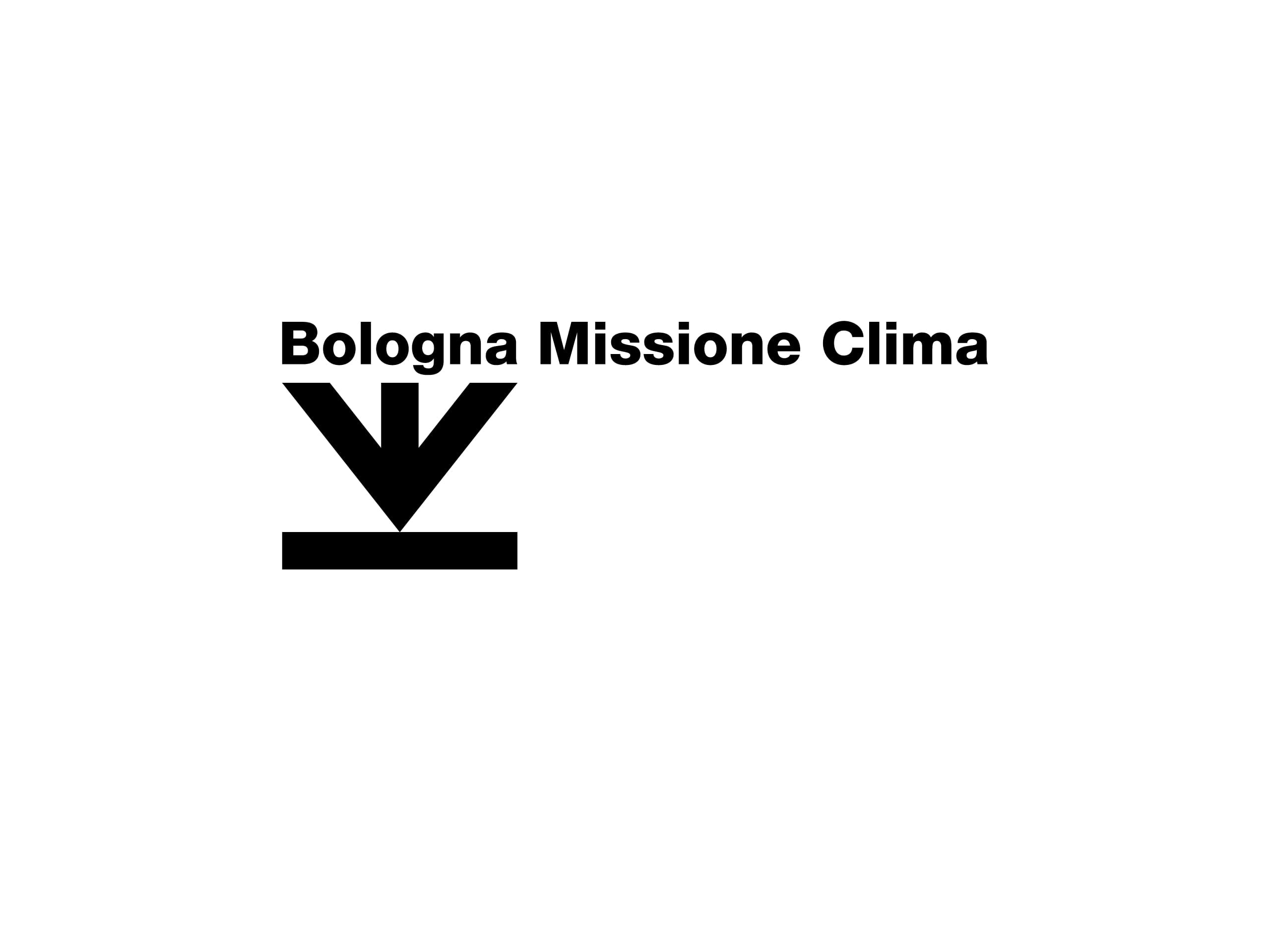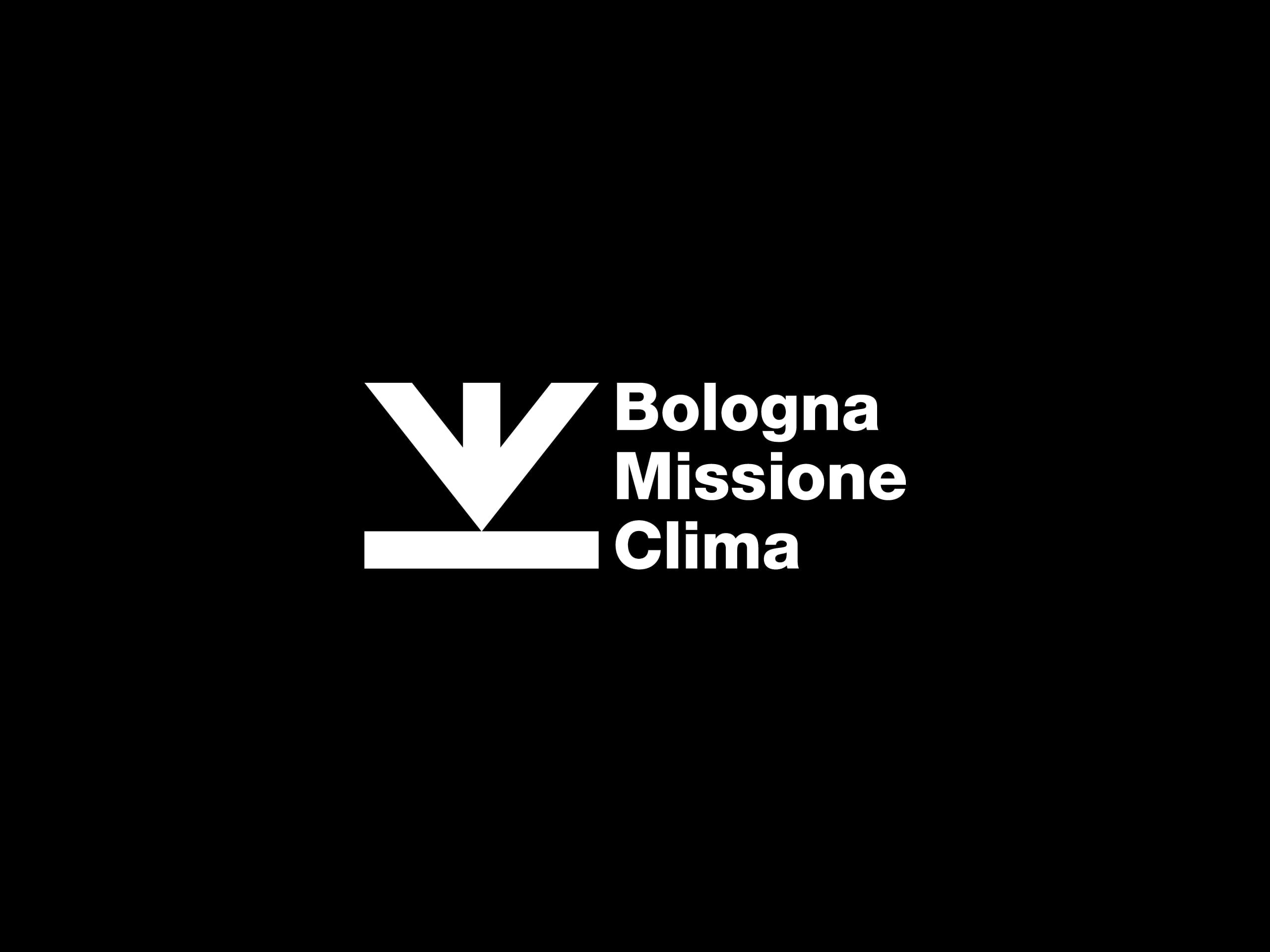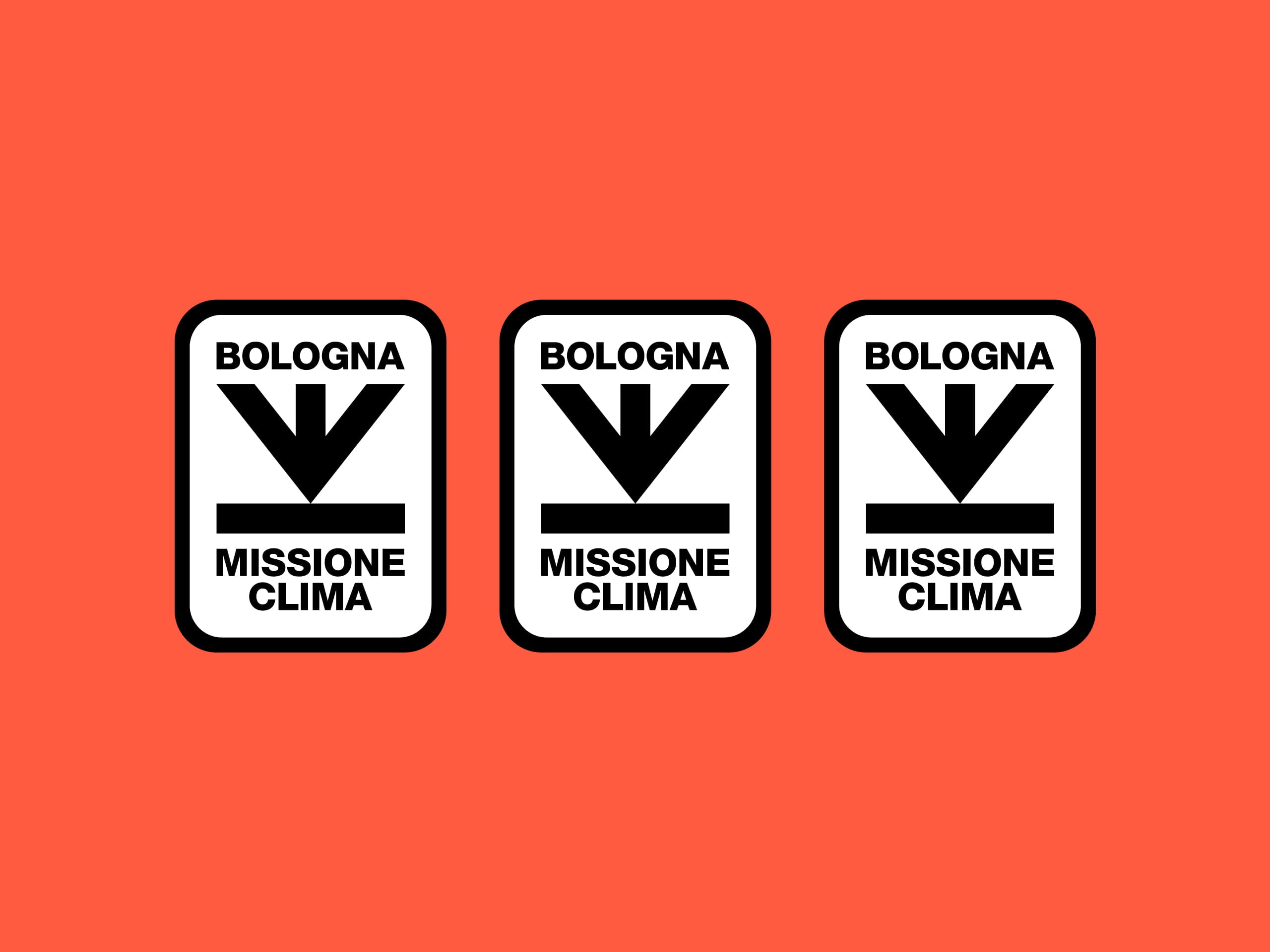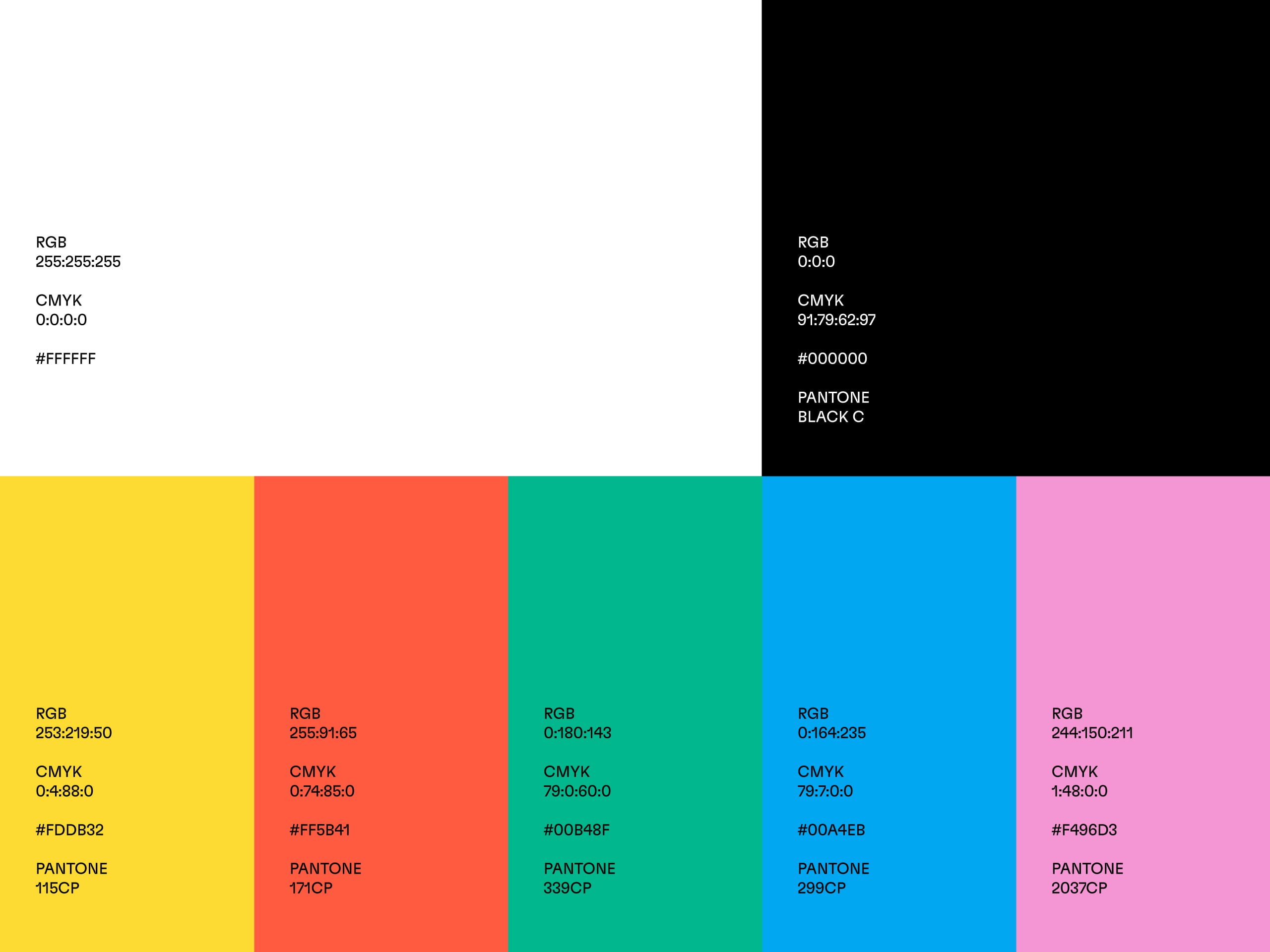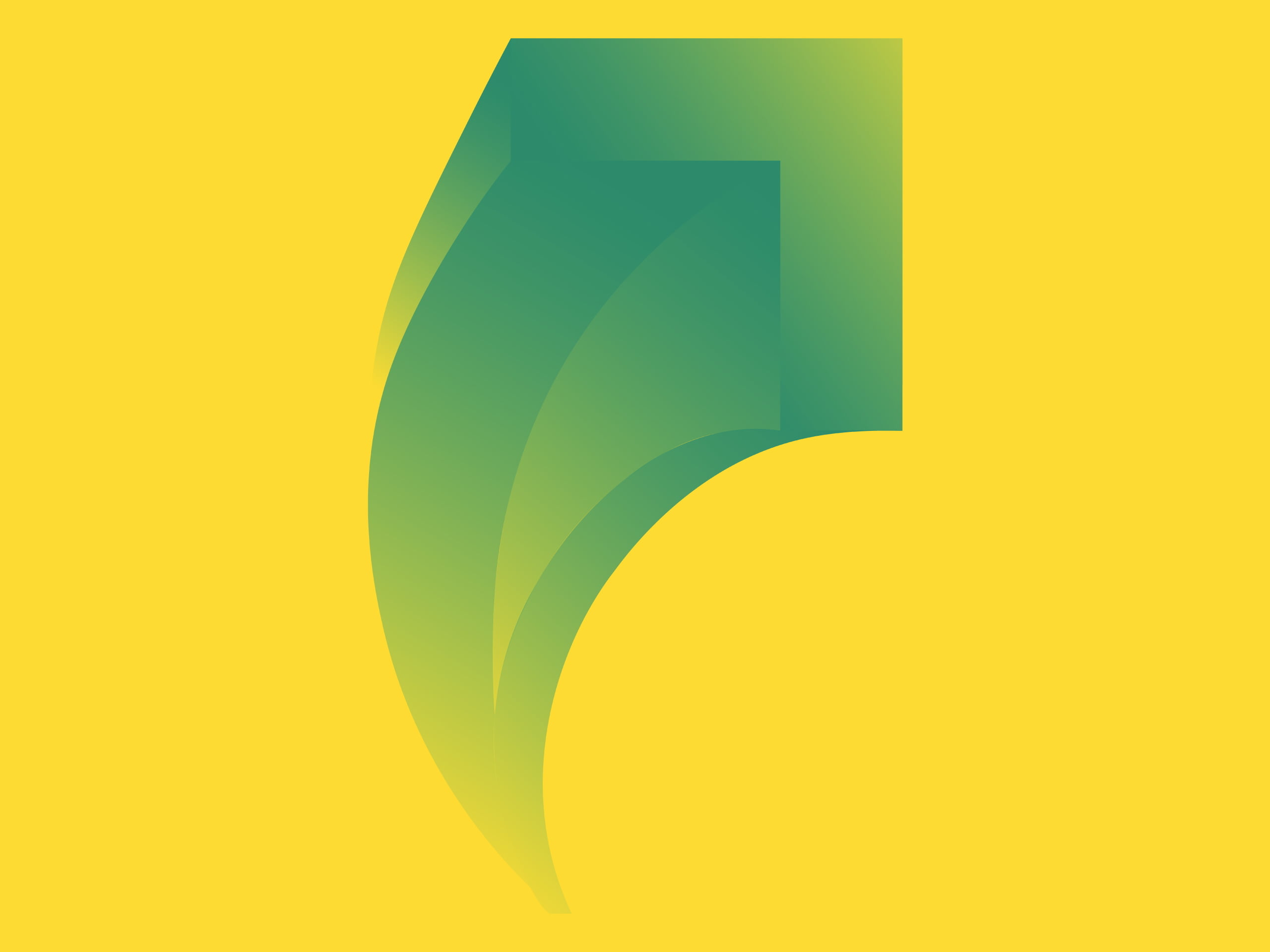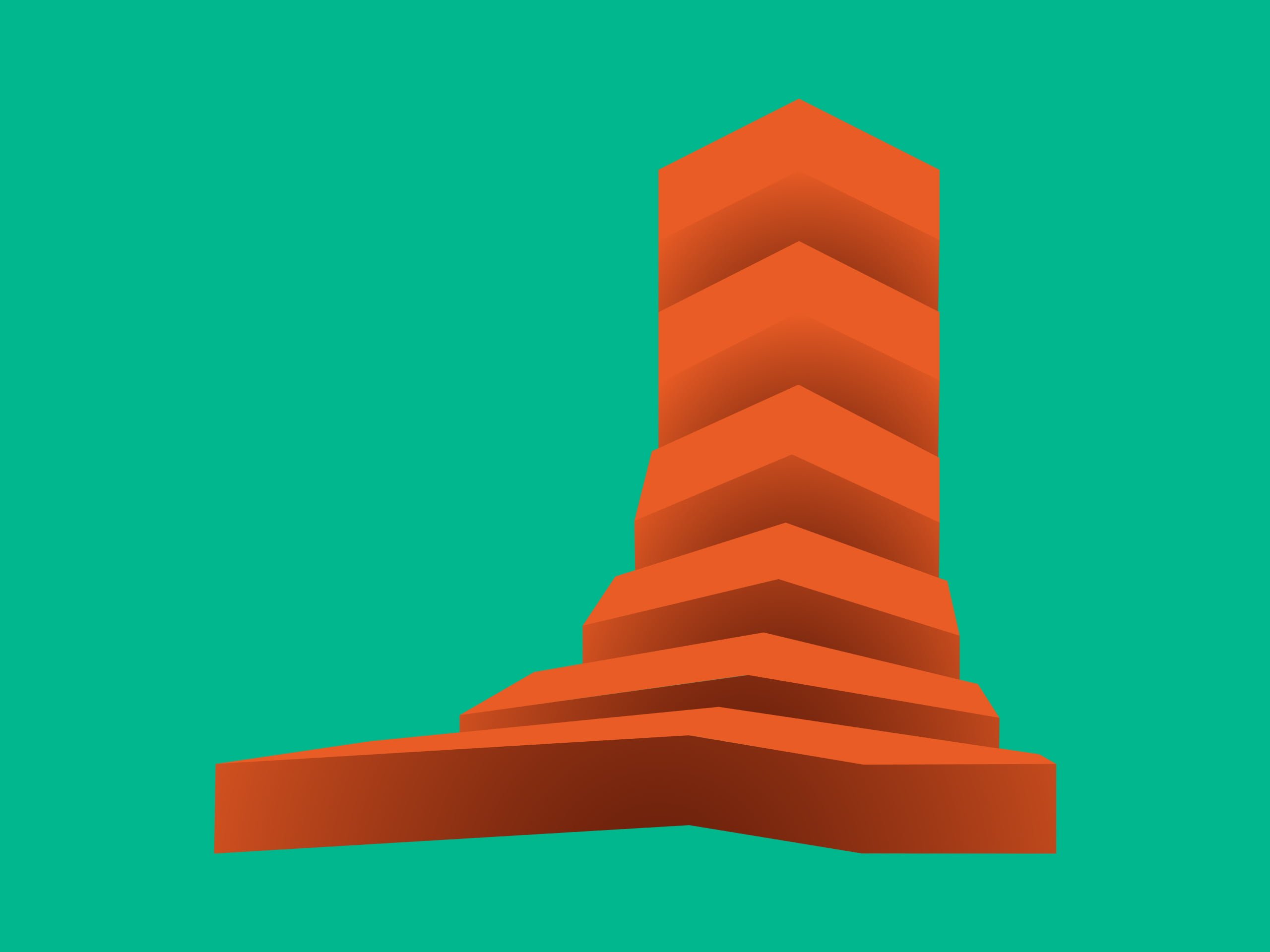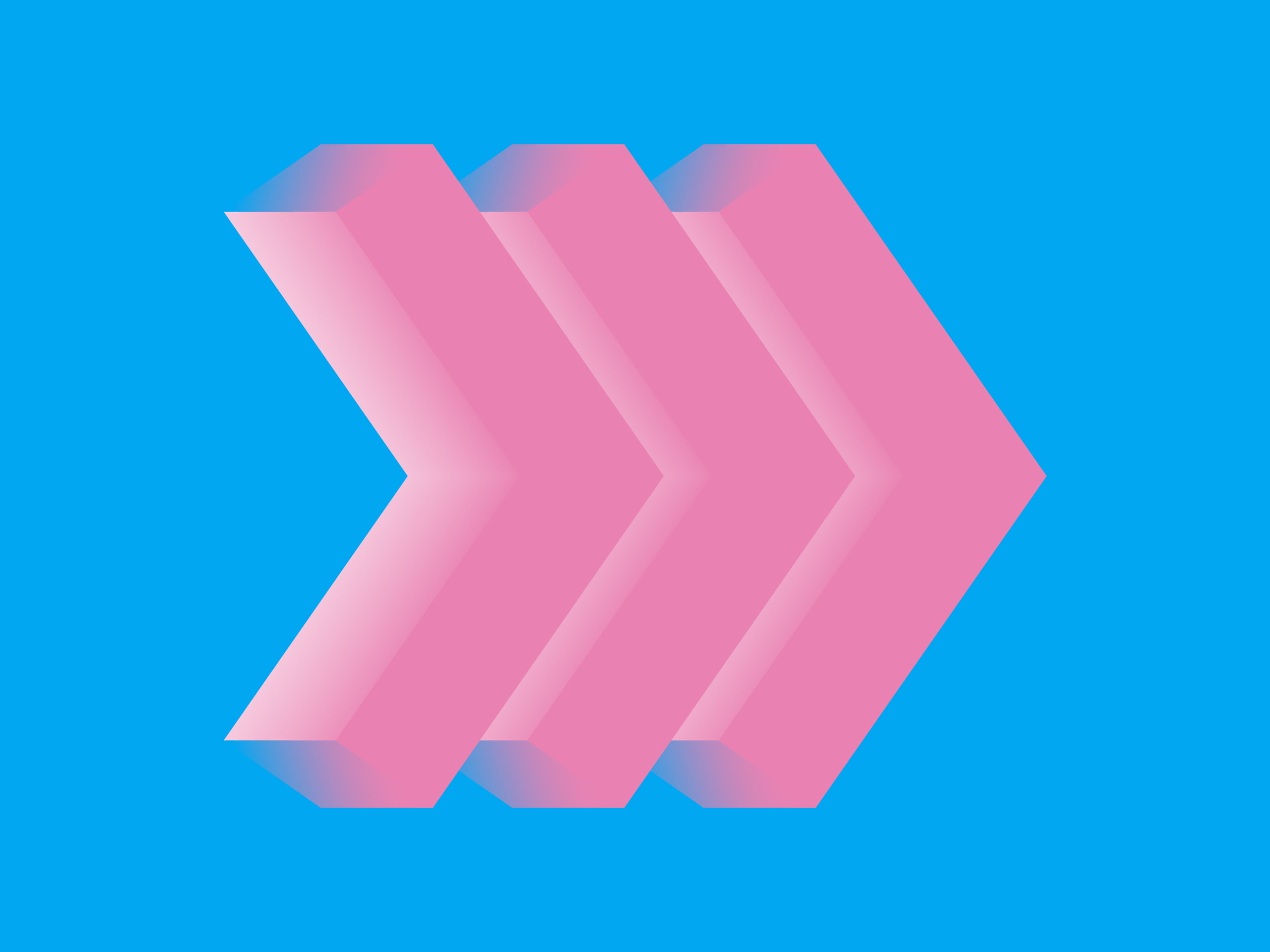 The visual imagery nods to the symbols of early space missions, capable of conveying complex concepts with utmost simplicity. The symbol represents an arrow pressing a button, an extreme synthesis of the launch (or initiation) process of a space mission, which also becomes a conscious action by the participants in the initiative, whose commitment is crucial for the project's success.
This became a common thread for other elements of the project's identity as well, with an approach that is both aesthetic and functional. The colours used are vibrant, almost primary, targeting different project stakeholders. The typography is solid yet impactful, reminiscent of the science fiction world. The photographic style is personal, decisive, and direct, aiming to engage and strengthen stakeholder participation.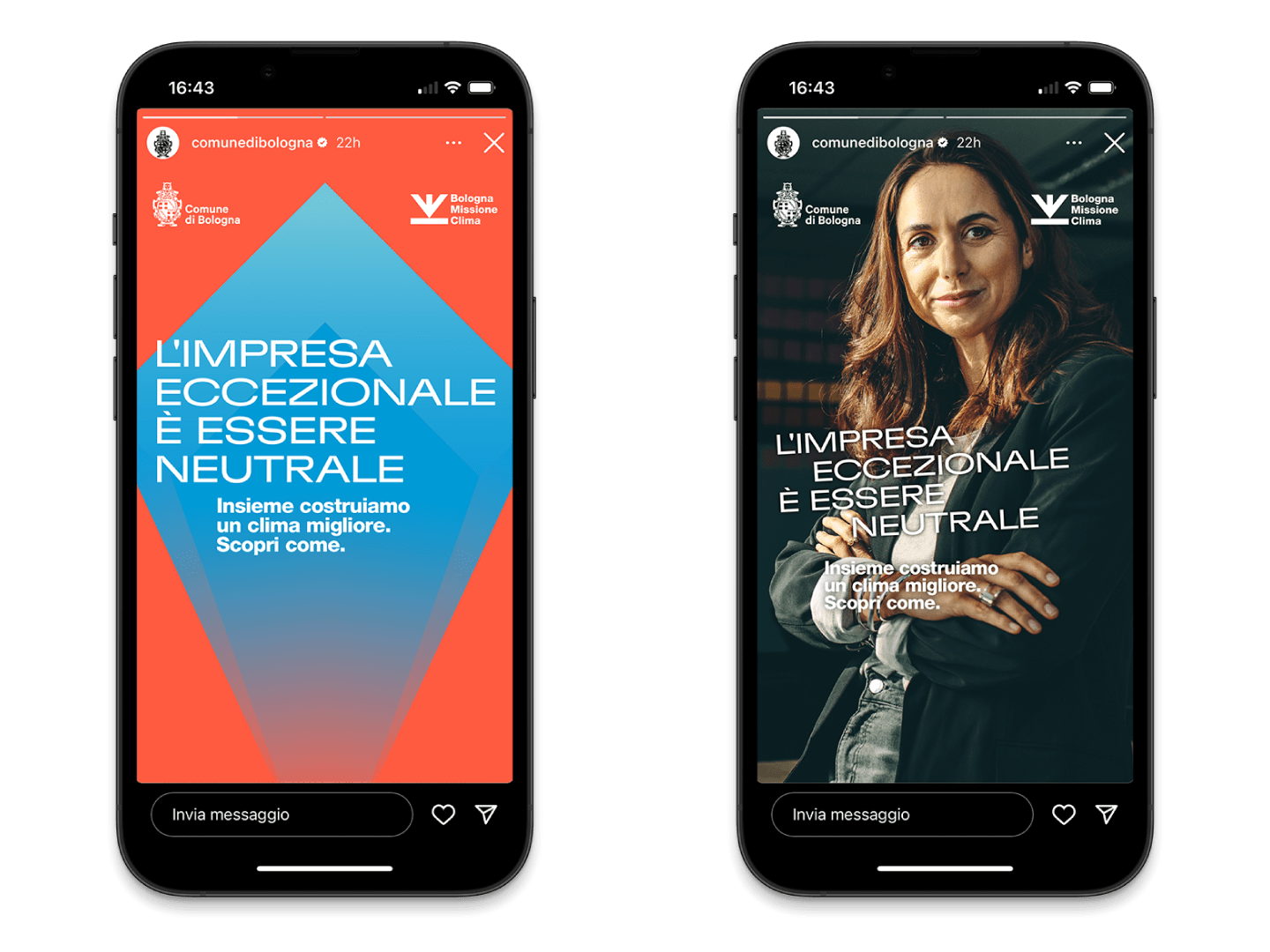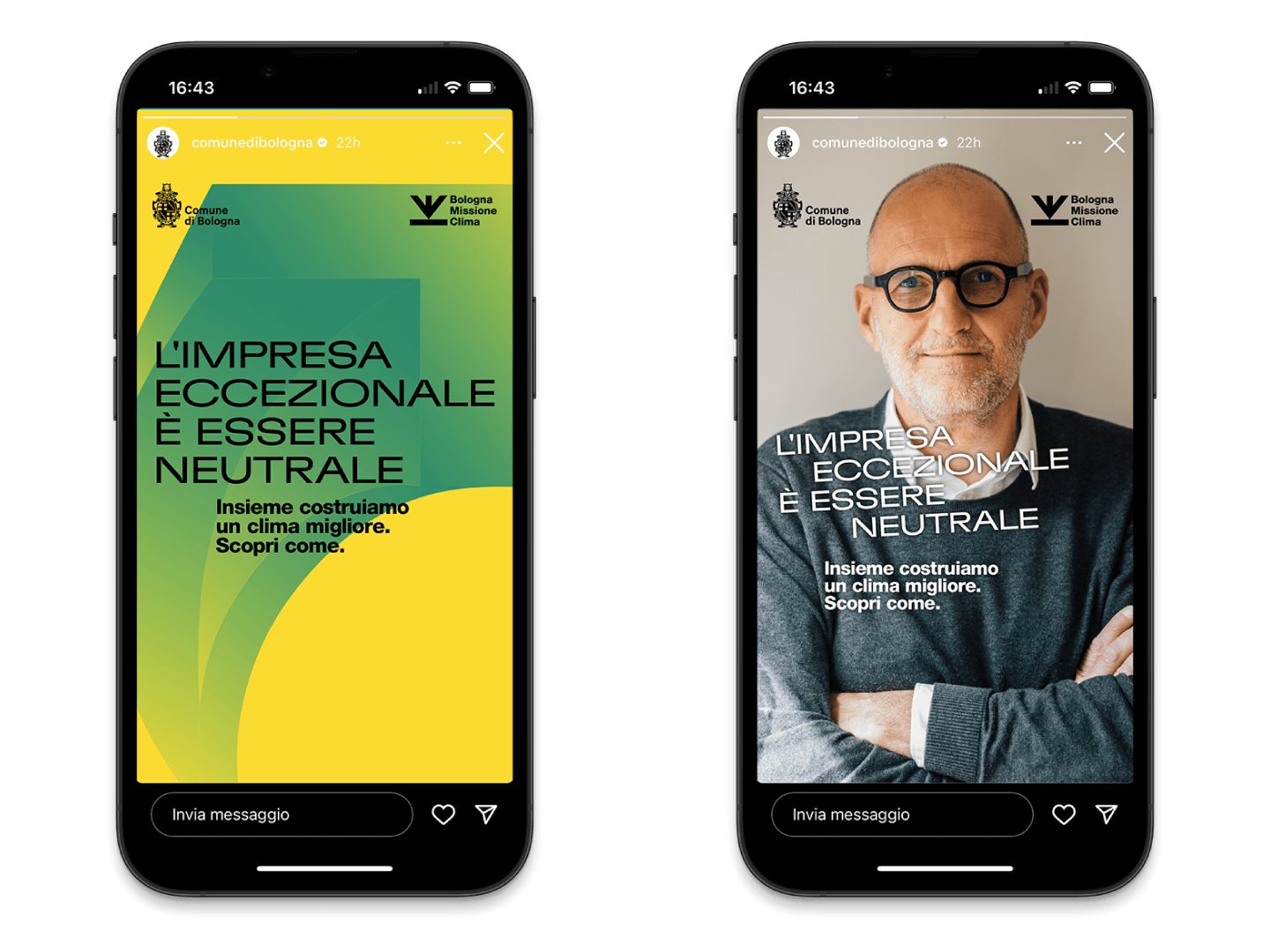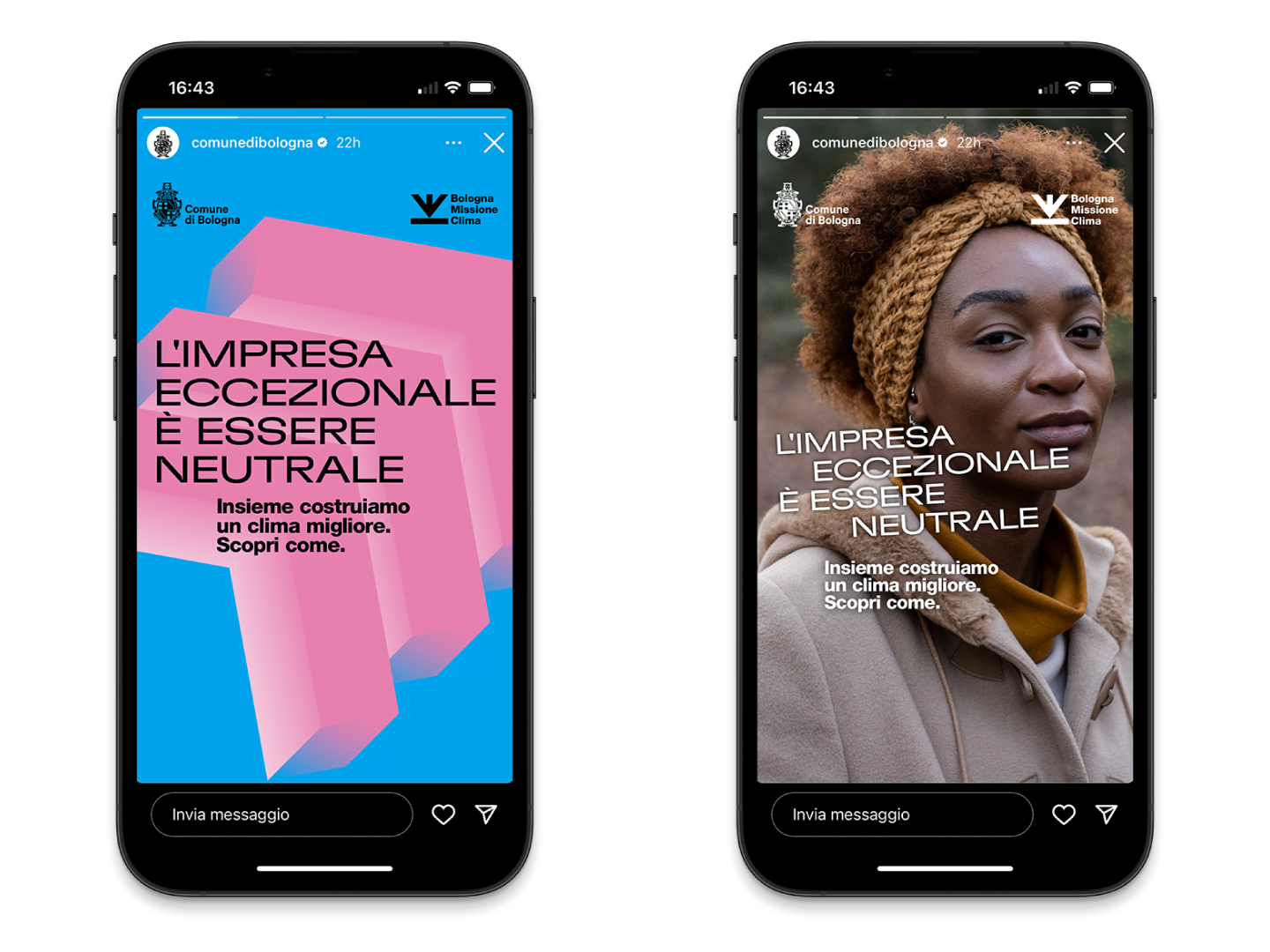 The initial request was to create an image that is not a traditional visual identity but can maintain recognisability while fitting into the complexity of Bologna's visual ecosystem.
To achieve this, we devised a device that integrates the logo within it, transforming it into a simple "signature" when needed. The device is developed in color blocks – one for each group of stakeholders participating in the project – with the logo occupying the space of the group to which the communication is addressed, adopting its main color in the layout.