Aura
Culture and territory shape the identity of the Cilento-based brand
We have collaborated with Aura since it was founded in 2015.
We were asked to create a brand identity and design the packaging for Aura products. These both had to reflect the personality of founder Luca Cella and the company mission, which is to safeguard the local territory and culture through products fished, selected, and produced by Luca himself.
PHOTOGRAPHY: RONNI CAMPANA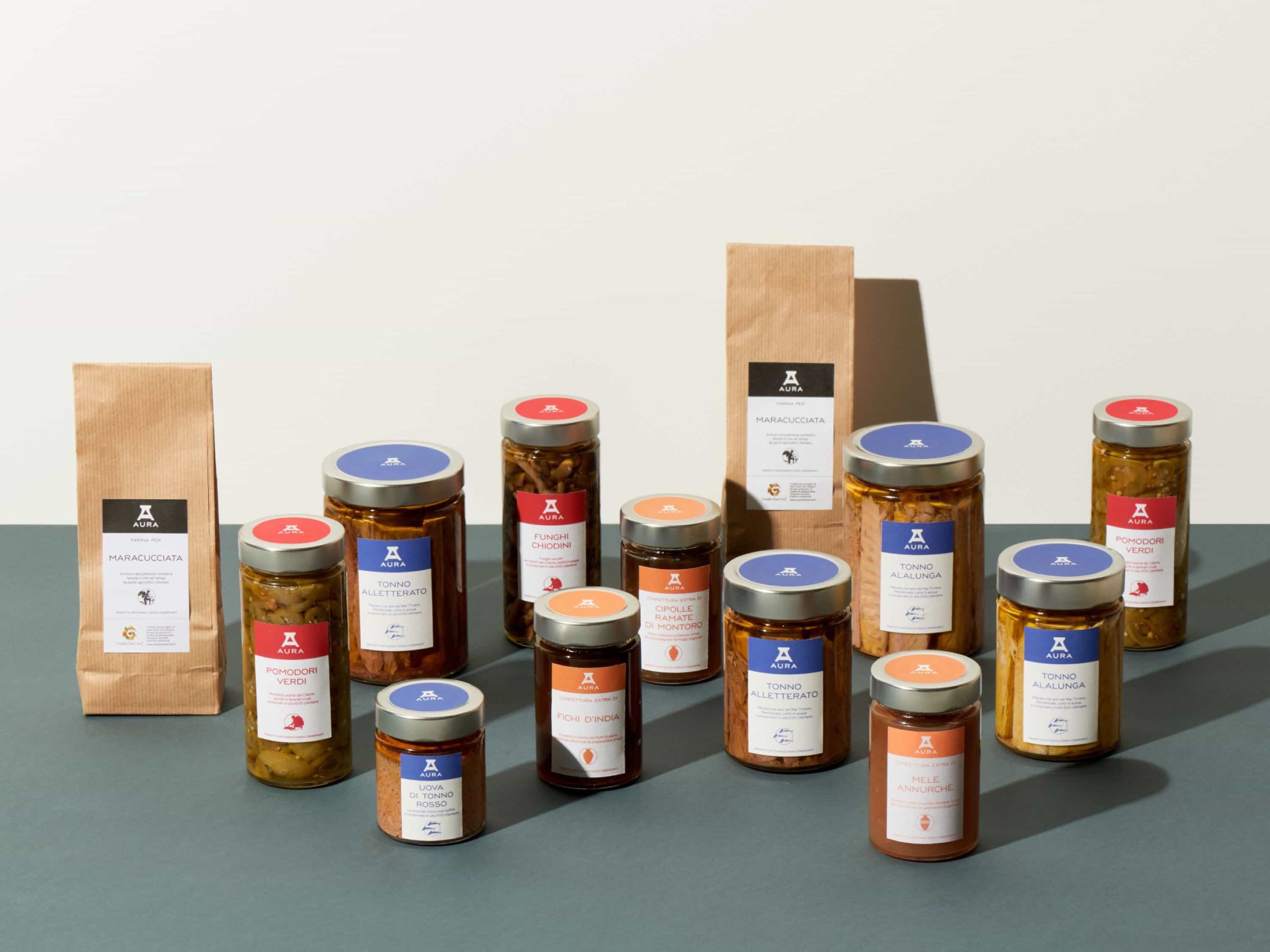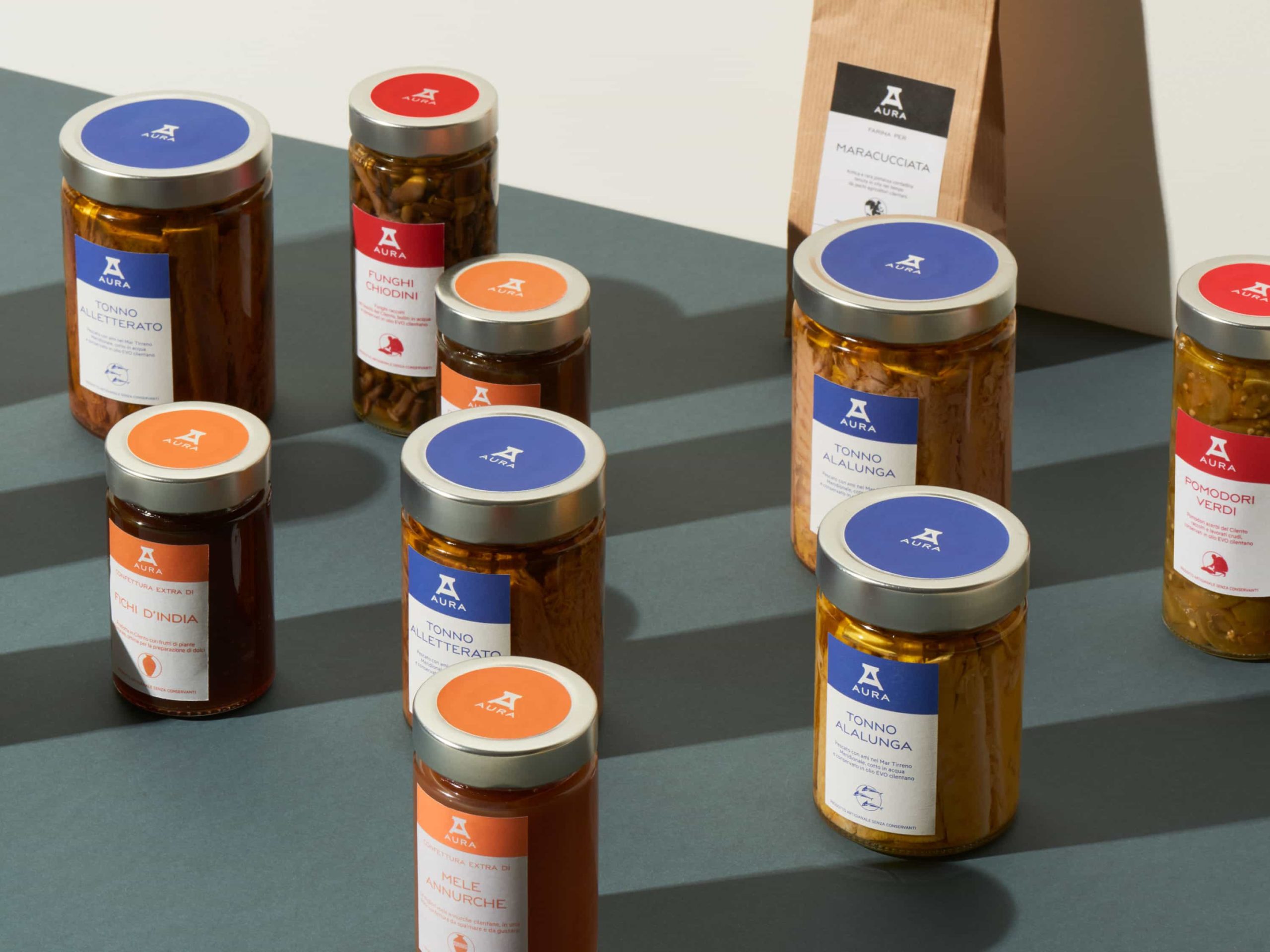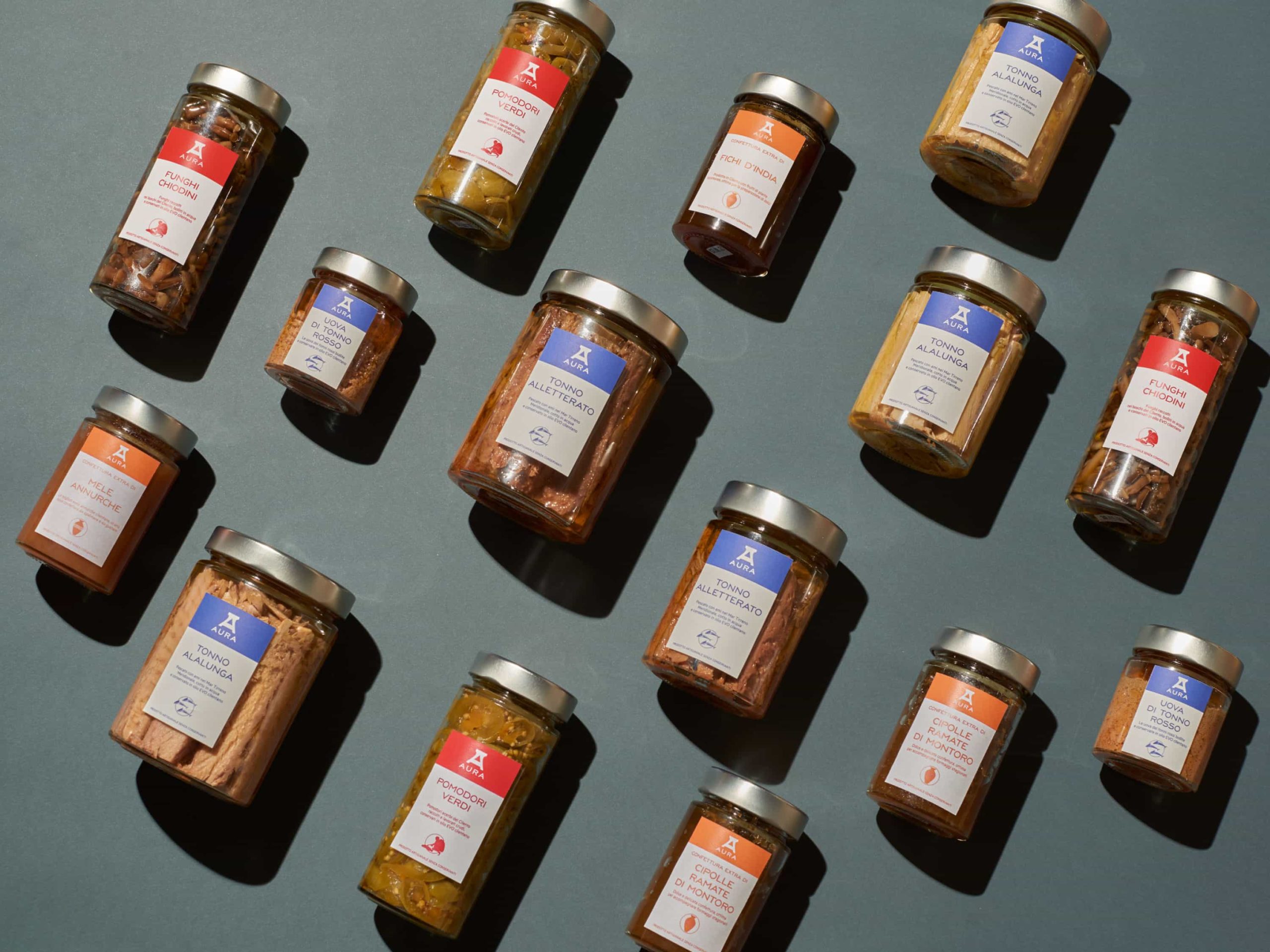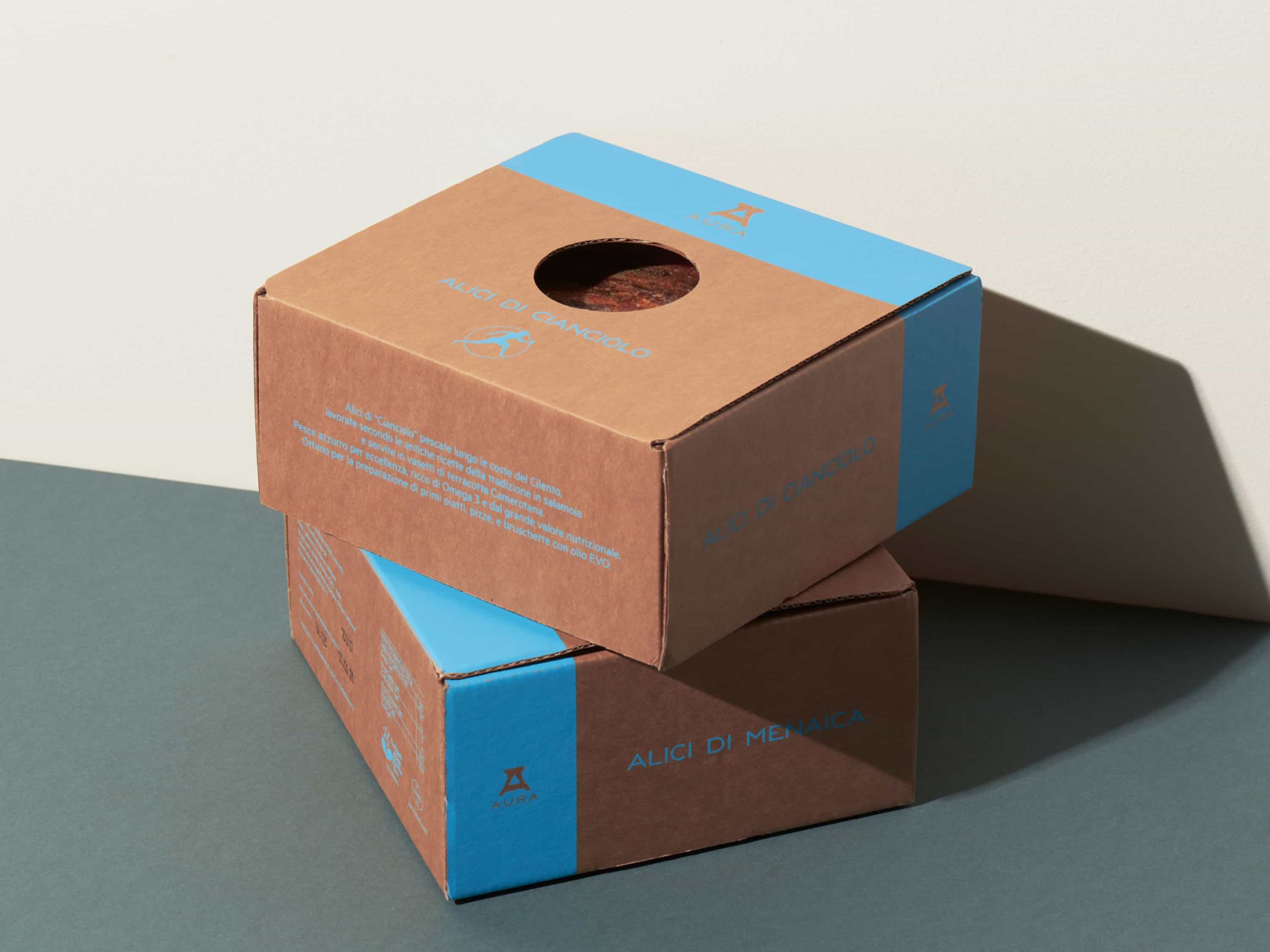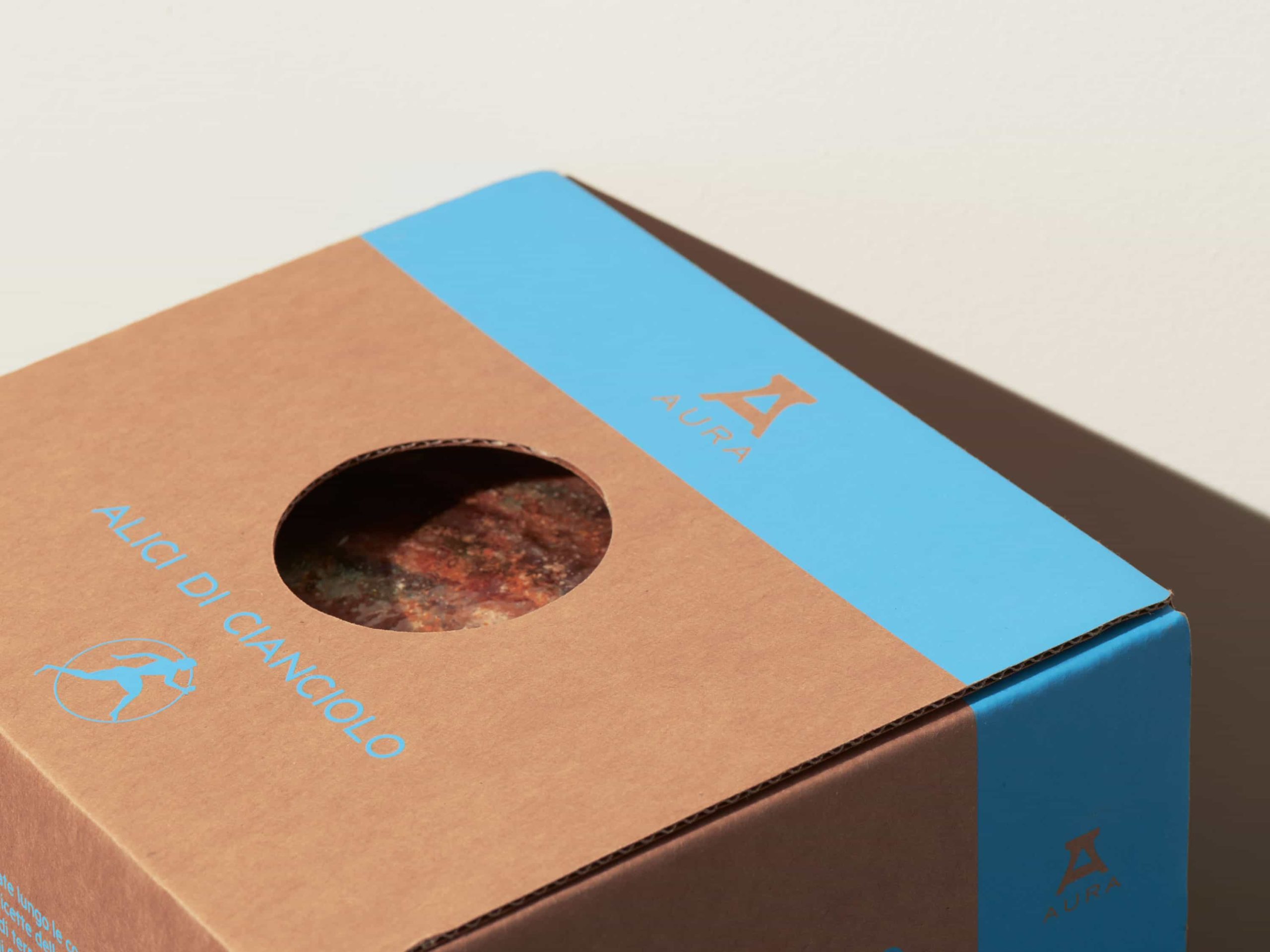 We worked alongside the founder to establish the right direction, design the brand identity, and offer continuous support to the internal team. 
We built on an initial suggestion to represent the mythology that has long been a part of the Cilento lands and history, defining a "vintage" colour palette and a set of illustrations that recall Greek and Roman decorative tradition. The Inscripta font was designed in our very own foundry.
Photography was a key part of the chosen communication strategy.
We collaborated with photographer Ronni Campana on a series of iconic shots linked to the local area and raw ingredients.